The Turkey diaries – with Ali & Chris
Saturday 18th May:- Very early morning start as the flight left Gatwick South at 7:10am. Arrived Antalya at approximately 1:30, didn't get to the hotel Paloma Foresta until around 3pm. Paloma Foresta is situated between Antalya & Kemer. Lovely hotel, welcomed with champagne and a chocolate strawberry (turns out that Ali had told the hotel of our anniversary!)Very tired, had a lovely evening meal in the buffet restaurant, very high quality.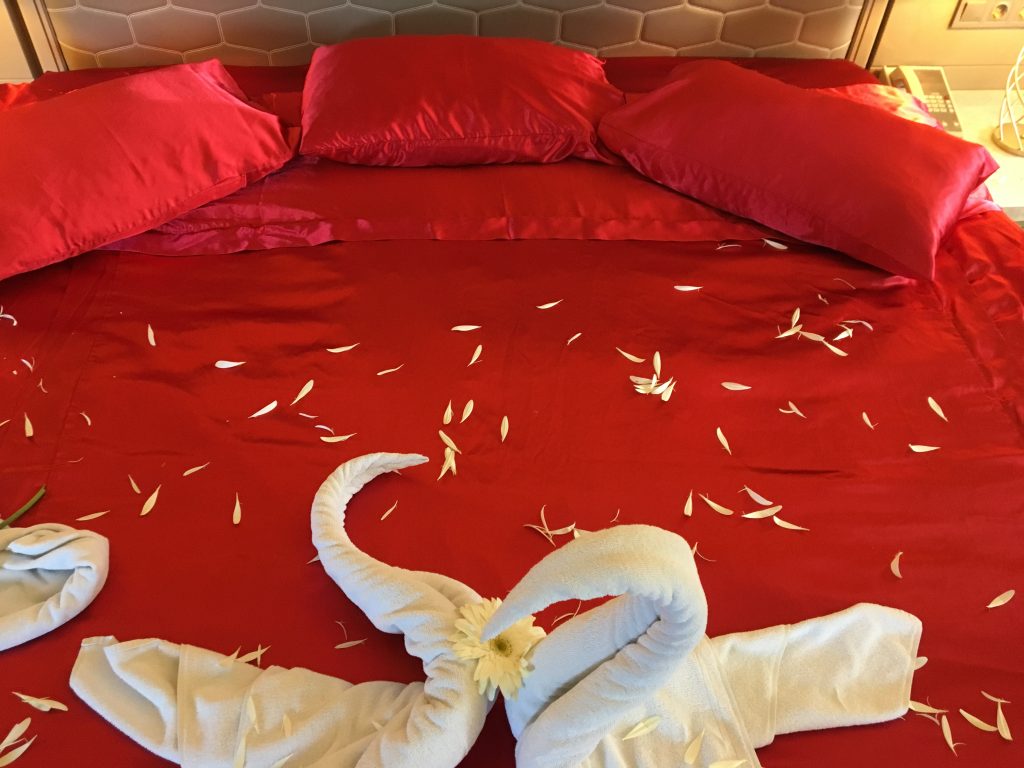 Sunday – chill out day out in the warm sunshine, sea very fresh. Tried out the local reki, Turkish version of Pernod. Meal at the buffet restaurant.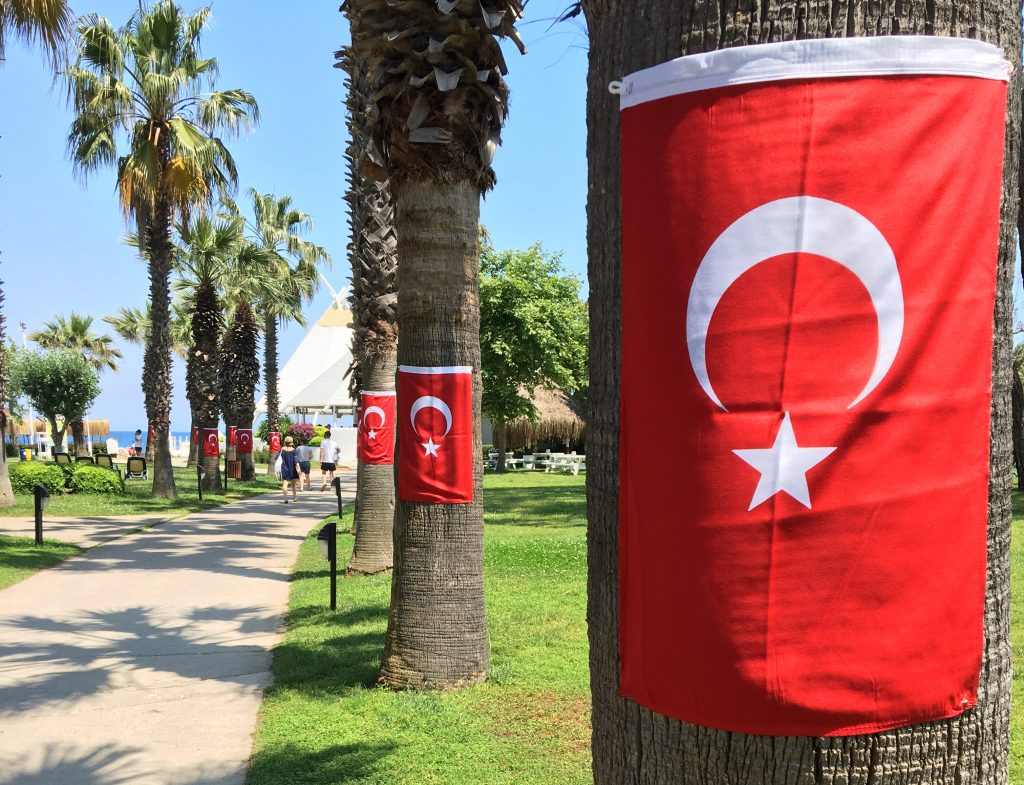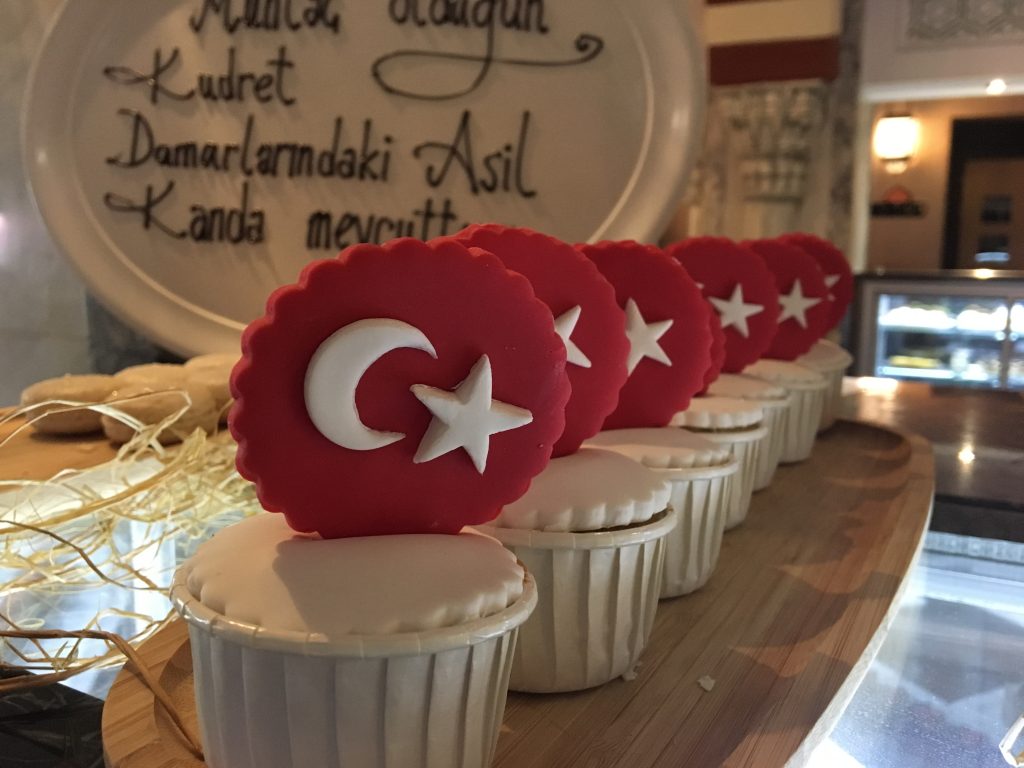 Monday – 30 year wedding anniversary (pearl) today, some amazing presents from Ali & Chris over breakfast. Taxi into Kemer and spent most of the day there, shopping, mooching, light lunch. Back for cocktails and lounge in the sun. Ala Carte meal at the Season restaurant for a very nice meal followed by a nightcap.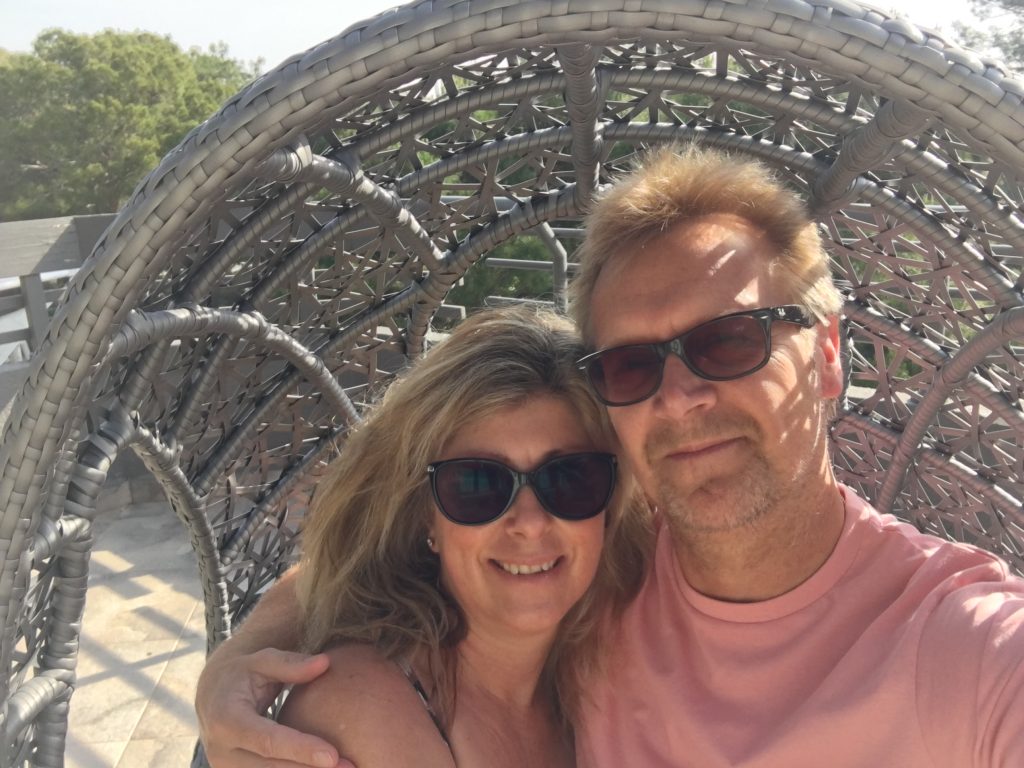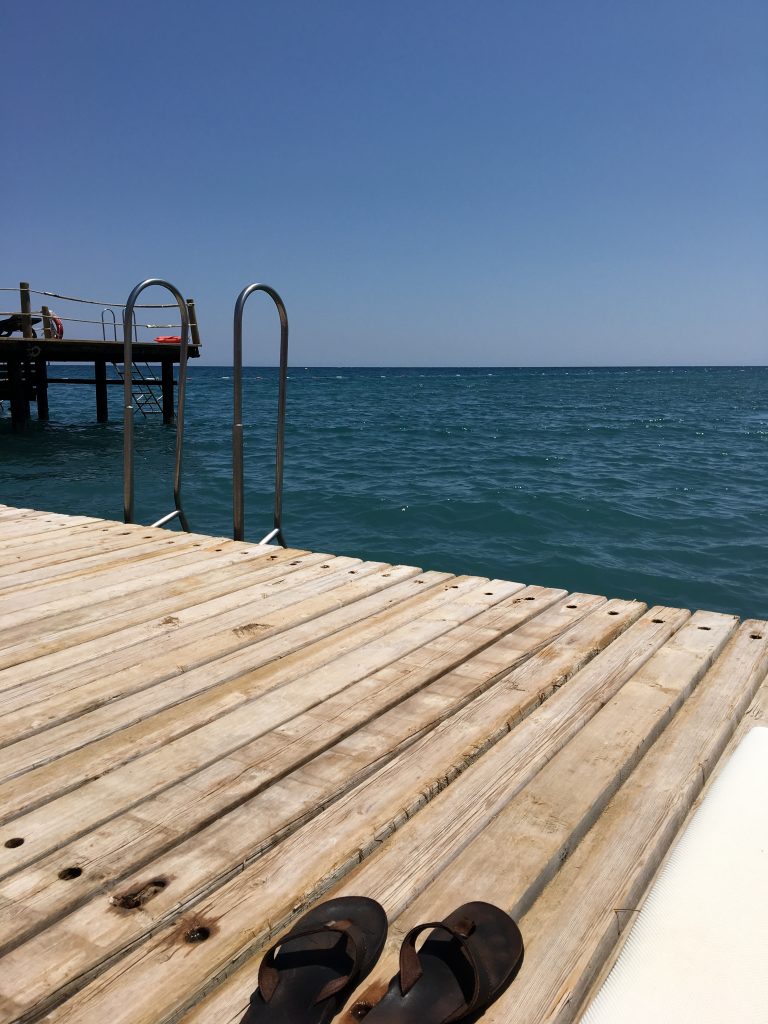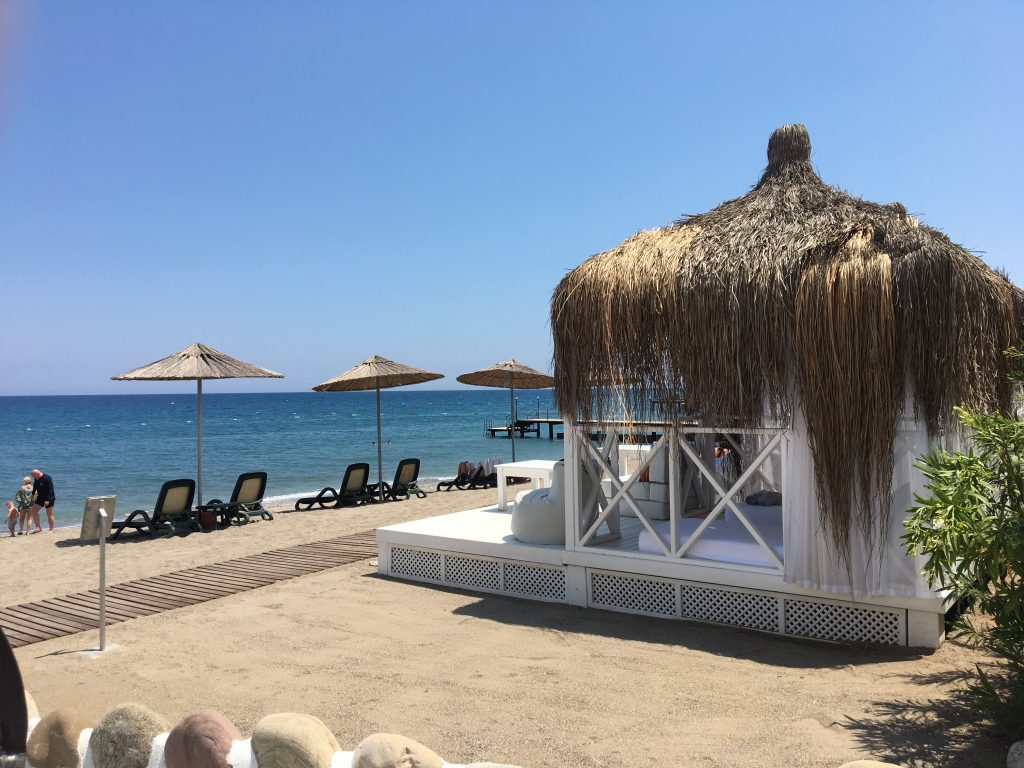 Tuesday – taxi to the Goynuk Canyon, where we walked to the canyon river, very beautiful place with turquoise water. Taxi driver then took us to Kemer market which was an extremely long market stalls selling, fake designer tees, shorts, etc and tea, very warm and repetitive. Against my principals, I relented and purchased a nice Hugo Boss tee shirt, I wanted to buy Turkish but the fit was terrible. Gilly bought a genuine Coco Chanel top from a designer shop, only cost £13! Buffet meal back at the hotel was just average tonight. Went to the hotel show, which was a junior version of the Moscow State Circus, very very good!
Wednesday – Walk to the local shops were we split up, Gilly & Ali meandered back to the hotel whereas, myself and Chris got a taxi to the Canyon and did the river kayaking (without kayaks!), fully kitted out with wetsuit, helmet and life jacket. The water was extremely cold to start with (5 degrees), but did start to warm up. Trek was very good, with the river running very fast at times, this combined with varying depths and boulders made it a challenge! Back to the hotel for chill out and cocktails. Went for dinner at the buffet but there was such a poor choice of food, Gilly blagged us another meal at the Season restaurant.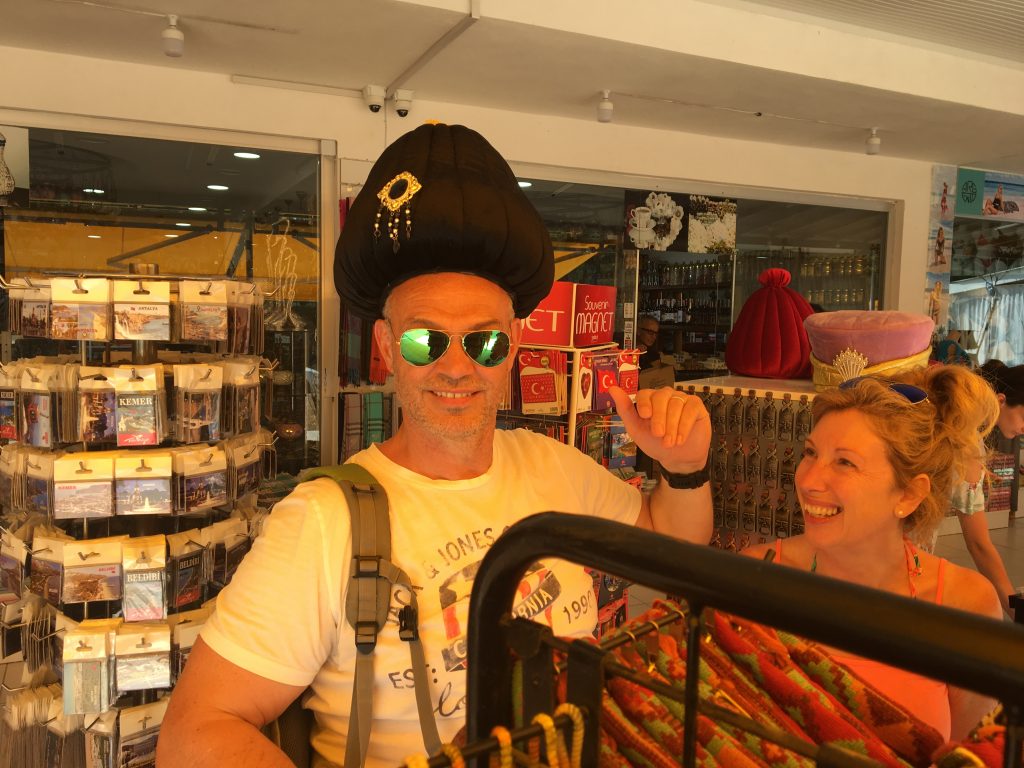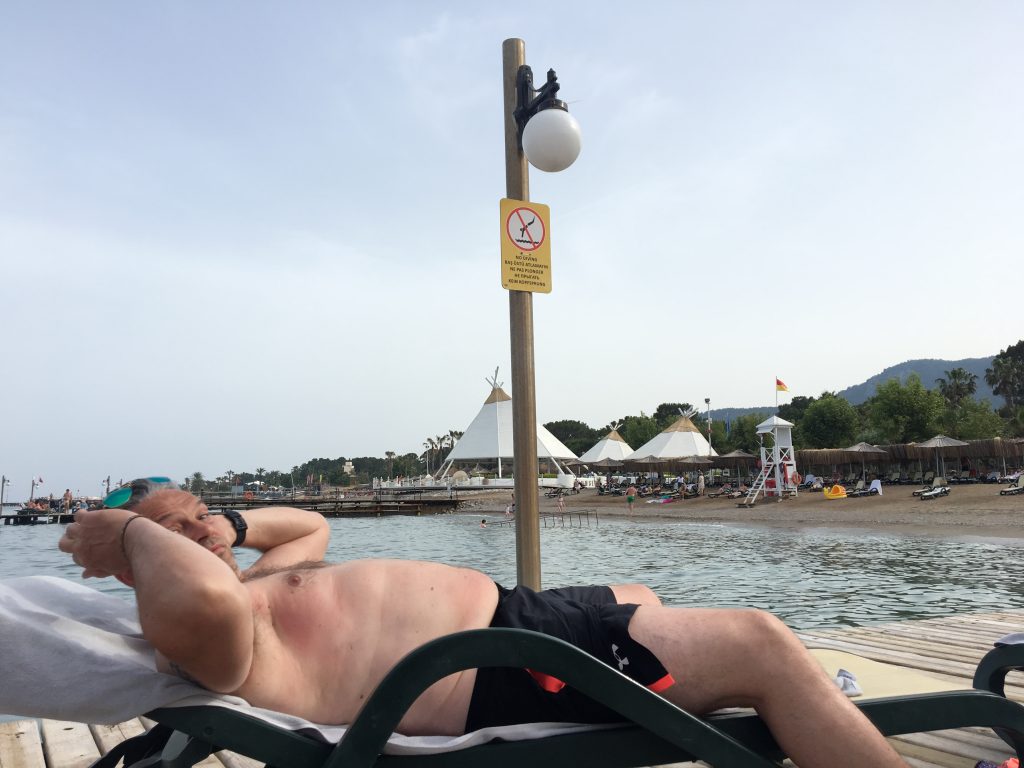 Thursday: Bus to the old town of Antalya, which was really nice, cobbled streets and a marina plus a mix of shops.Back to the hotel, spotted a group of dolphins far out to sea. Had an ala Carte meal at the sunset fish restaurant and watched the very good dance show.
Friday: Up early to catch the sunrise 5am, unfortunately cloud ruined it, got the drone out and after 15 minutes hassled by gulls! Chilled out on the beach and at 11:30 went for a boat trip which was very good fun. Took the drone and tried to get some footage of us travelling in the speedboat, which was quite tricky, even trickier was the landing, boat moving slowly and bobbing up and down. Result? 2 cut fingers, luckily not severed. Boat trip took us to a few locations, few snorkel stops and a few caves. Unfortunately not many fish about, but all in all a really nice trip.Back to base and a bit more chilling out. Evening entertainment very good.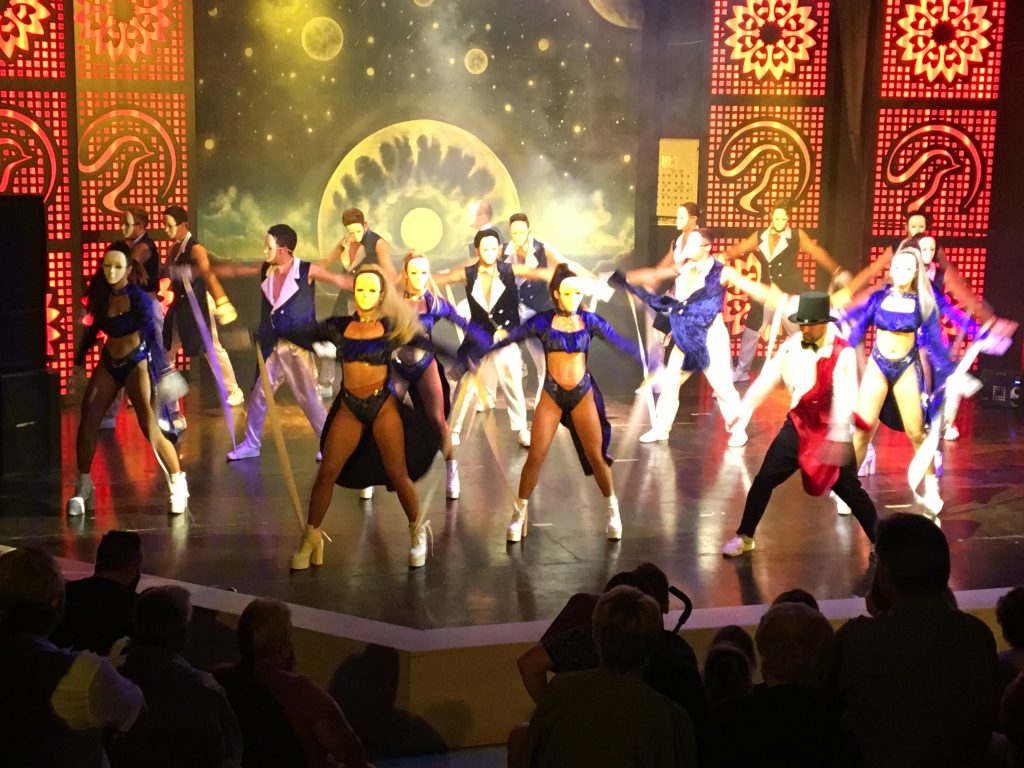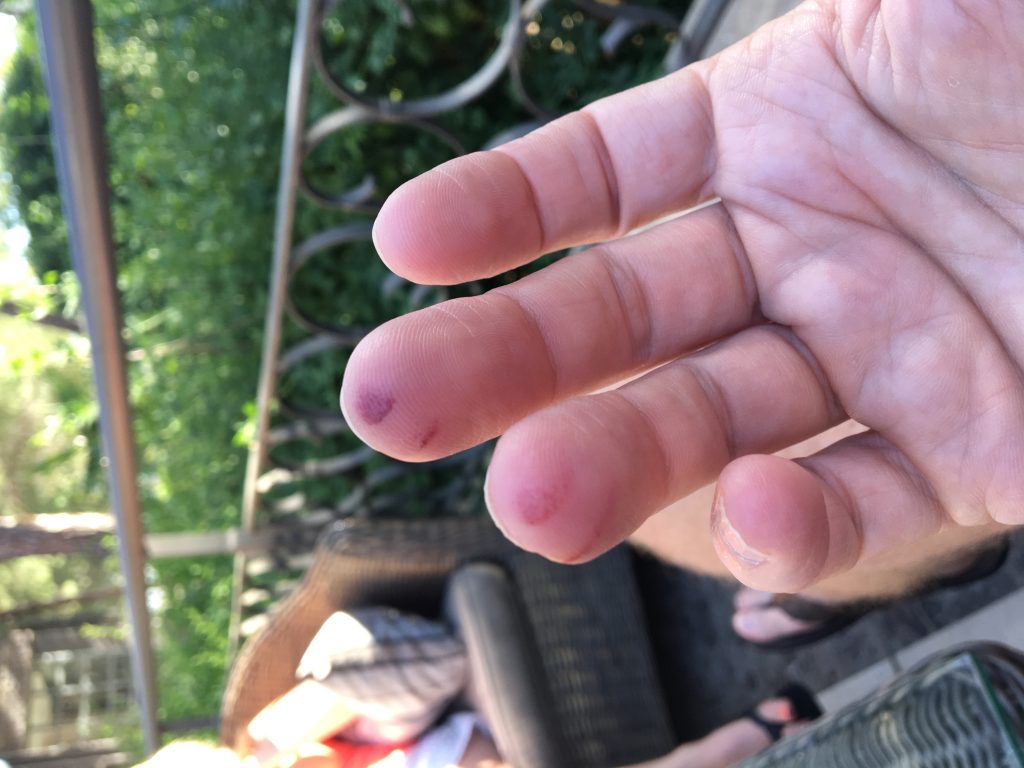 All the staff were very friendly but Merve stood out as the waitress who was the most friendly and chatty.

Saturday: Home time – bit of a chill out morning for the afternoon flight, left the hotel around midday.