My team …a3crg promoted a Spring series of 3 time trials, I entered the first one on Good Friday on the Buriton course and posted a 24:01, which faired ok with my fellow competitors.
Event 2 was Hardriders on the old a3, where Phil finished a very good 4th place.
Event 3 was the tough Tour of the Lod Valley, which we both entered, Phil finished an excellent 3rd and I finished 11th.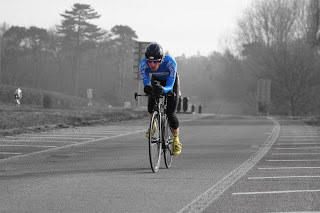 Results at www.a3crg.co.uk