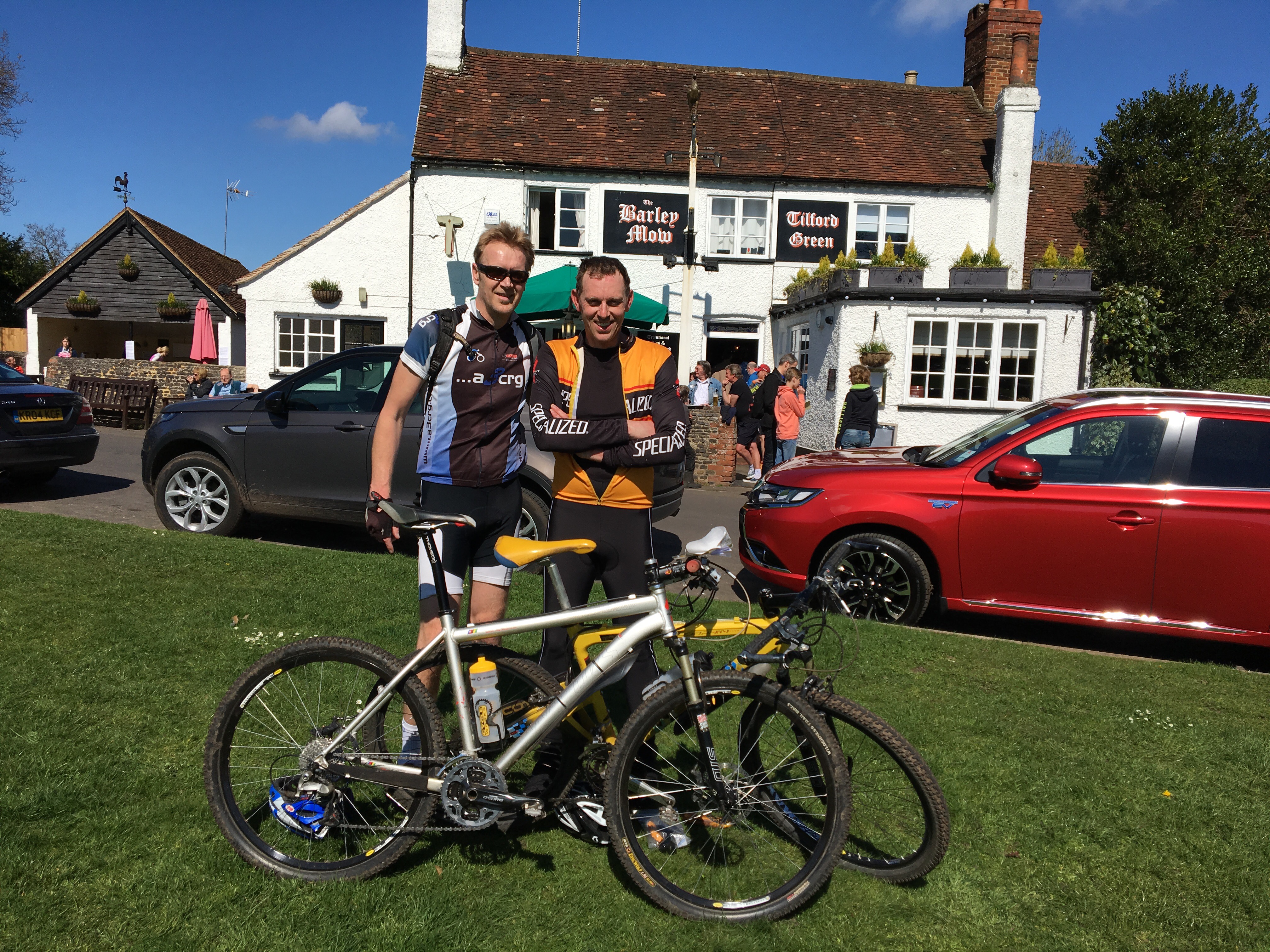 Myself and Trevor decided to have a go at a one of these navigator races, we used to do really well at these events and were reasonably confident that we could do well again. Having spent a small fortune on repairing my MTB and the sun was shining it looked at if it was going to be a good day. The HQ was at the Barley Mow at Tilford and judging by some of the locations of the checkpoints we knew it was going to be a toughish day.
First checkpoint we went to proved to be a disaster and lots of riders were struggling to find it, probably wasted about 15 to 20 minutes looking for it. After this the ride never really clicked and several times we arrived at the correct location and struggled to locate the checkpoint, often looking elsewhere to only return to it.
The odd slight mechanical with my gears (Owens Cycles – amateurs!) made for a frustrating morning.
Looking on the bright-side it was a lovely morning for a ride and some of the trails were very good.
Final points at 1410 and in 7th place.